Taking a refreshing shower washes away your daily fatigue. Sometimes, though, your body needs more! Dry hair & itchiness caused by dry skin after a shower due to residual chlorine in tap water! It is like taking a shower with pool water! Vitafresh shower filter enables you to take a refreshing shower for your mind and body without chlorine and chloramines!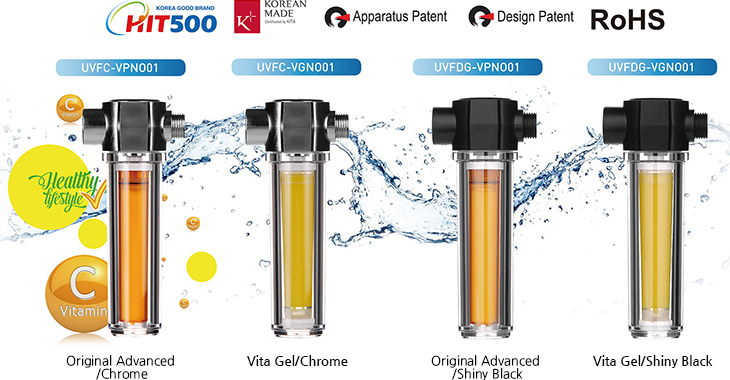 The original Vitamin C inline shower filter that registered apparatus and design patent in Korea!
Acquired K+ mark from KITA (Korea International Trade Association) and passed RoHS test!
Featured on CNN, ABC news, NewYork Times, Wallstreet Journal, FOX Business, Arirang TV and CJOSHOPPING!
Vitamin C for dechlorinating agent is 100% pharmaceutical food grade and totally neutralizes chlorine and chloramines in your shower water!
Release exact amount of Vitamin C so that helps to improve the condition of your skin and texture of hair!
Meets the dechlorinating requirements of EPA (Environment Protection Association) Clean Water Act!
Simple and attractive design to see the filter working thanks to its transparent housing, making it easy to know when to change the filter cartridge!
Available to check genuine product and original manufacturer by smartphone!
Replaceable cartridge filter life upto 1~3 months! (Depending on usage, water quality, temperature, pressure)
Easy to install (G1/2x14) and replace filter cartridge!
Need To Think About Chlorine
Chlorine is universally used to chemically disinfect public water systems because of its toxic effect on harmful germs, bacteria and disease-causing organisms. As defined above, chlorine is a toxic gas. With greater exposure to toxic chlorine contained in water supplies, the potential health dangers we face become more real.
During the bathing & showering process, the some reports claim that as much chlorine enters the body by inhaling steamy chlorinating shower vapors or through the open pores of the skin as that which enters the body by drinking chlorinating water during the entire day.
This increased exposure to the adverse effect of chlorine by household residents can be from 6 to 100 times more than medically recommended.
Chlorine also attacks the skin and skin oils, creating a dermal drying effect. Shower water can also cause or worsen skin irritations and rashes as well as drying. The showering and bathing in chlorinated water will also result in the breakage of hair shafts. Because, chlorine is absorbed into the body through the skin, additionally physical problems can ensure. Inhaling the toxic steam can aggravate the sinuses and lungs.
Chloramines, although a more stable compound, contains chlorine and ammonia and is also used to control bacteria in water system. Its harmful effects cause the same dangers as pure chlorine.
Differentiated And Improved Specification Of Replacement Filter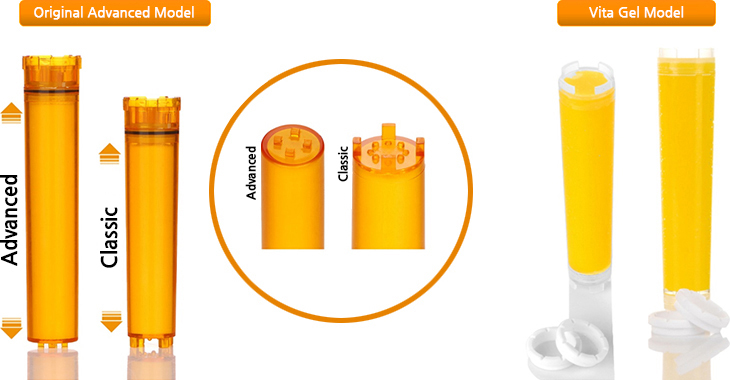 Proved Test Results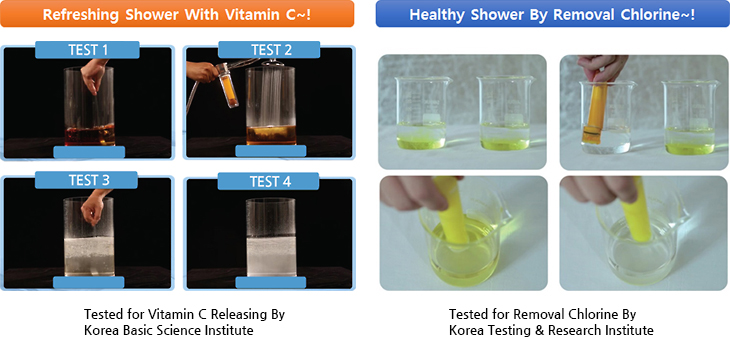 Easy To Install On Water Tap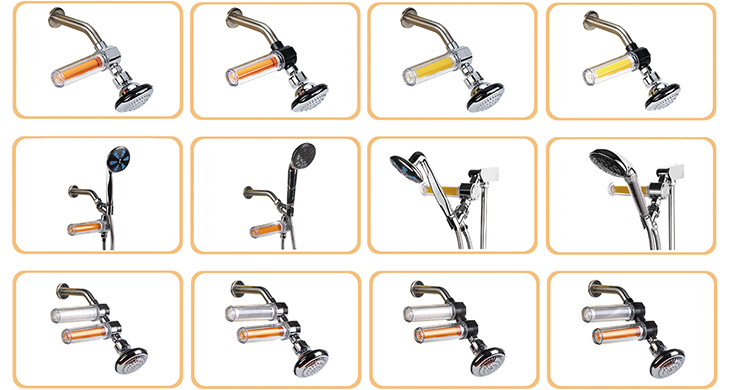 Identify Genuine Product By Smartphone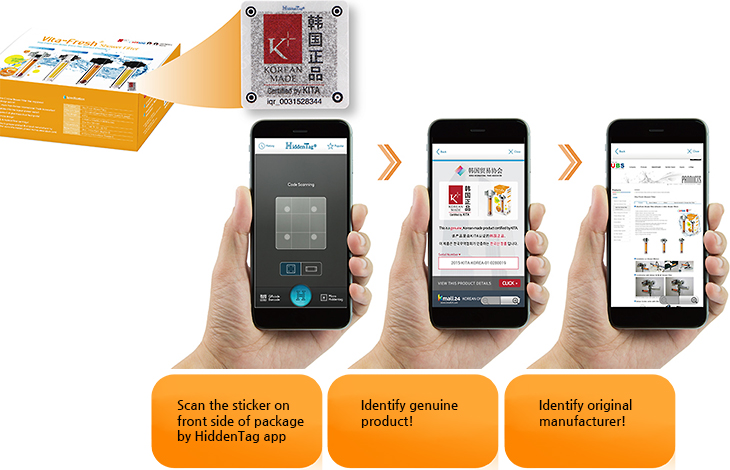 Luxury Package Design